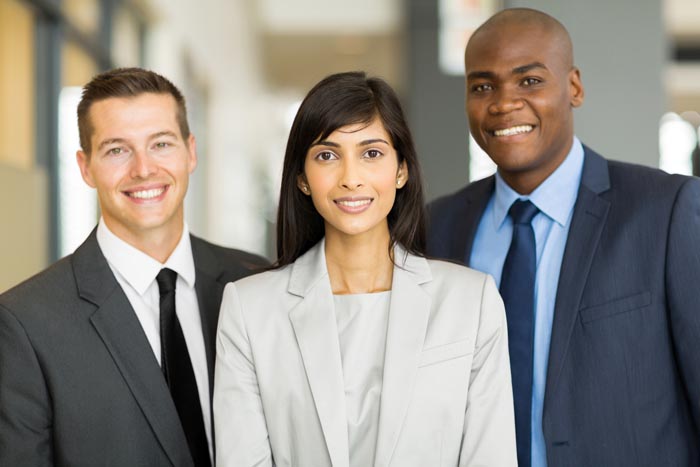 Executive Benefits
To attract and retain the best executive talent available, employee benefits—specifically life and disability insurance—has become a necessary part of the executive benefits package.
Source Brokerage, Inc., can help you design executive benefit plans that provide maximum income protection for executive groups at the lowest premiums.
Individual Disability Income for Executive Groups
Three or More Executives in the Group
Multi-life
Three or more individual disability income insurance policies placed in a year on individuals working for the same employer obtain a 10% premium discount and gender neutral rates. Gender neutral rates are very valuable to females—it can reduce premium up to 40%.
Applications are fully-underwritten.
Guaranteed Standard Issue Disability Insurance
Guaranteed Standard Issue (GSI) Individual DI program, working in concert with a group long-term disability (LTD) plan, can help provide higher level of coverage for employees and can be implemented with limited underwriting and NO MEDICAL EXAMS. These are stand-alone individual DI contracts with own occupation coverage and strong partial and recovery benefits.
While employer-paid benefits are valuable, the typical Group LTD benefit is only about 60% of regular income. And that benefit is usually taxable, so the Group LTD benefit replaces about 42% of regular income. Layering a guaranteed issue individual disability income insurance policy on top of Group LTD can help cover a greater percentage of high earning employees' income.
Key GSI Features:
No medical underwriting
Financial documentation limited to an employee census
Gender neutral rates, can reduce female premium up to 40%
Premium discounts
Policies are portable
Carve-outs acceptable
GSI plans are available to as few as 3 employees, when mandatory, and 15 employees when voluntary. They can be employer-paid or employee-paid.
Want to learn more about GSI, view this short presentation: Guaranteed Standard Issue: The Easy Way to Sell Disability Income
Life Insurance for Executive Groups
Ten or More Executives in the Group
Guaranteed Issue and Simplified Life Insurance
Ameritas Focus 10 Life guaranteed issue and simplified life insurance maximizes benefits for executive groups from 10-19 lives by adding additional benefits on top of group life benefits. Based on the number of lives, and the plan design, individuals can qualify for up to $1.5 million.
Simplified Issue, on one "actively at work" question
No physical exam
Issued to age 70
Employer paid with 10-year guaranteed level premiums
Non-voluntary
Fully portable
Convertible to permanent policy
For more information, contact Steve Crowe at secrowe@sourcebrok.com or 800-925-3898 x222.