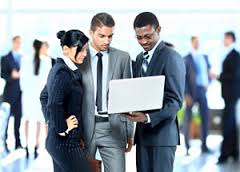 This year, make it your business to market and sell guaranteed standard issue disability insurance (GSI). In 2017, 50 percent of Source Brokerage's record DI sales ($1.7M) were GSI sales.
What is GSI?
Guaranteed Standard Issue Individual Disability Insurance insures professional groups of 3 or more with no medical underwriting. In most cases, the best GSI offers are made to groups that have an employer-paid  group long term disability plan in place and want to layer an additional individual disability benefit (GSI) on top of the group LTD plan to insure maximum income protection for the high-earners in the group.
Why do employers want to add GSI plans?
Two reasons:
High income earners' salaries are often significantly higher than the cap on Group LTD benefits, creating a big income gap.
Employer-paid Group LTD is a taxable benefit at claim time.
Due to these two factors,  the group's highest earners are often significantly underinsured with income replacement percentages as low as 40 percent. A layer of GSI can increase income replacement up to 80 percent.
GSI is also a benefit that can help employers retain their brightest and best employees and attract new talent. And since their is no medical underwriting, everyone qualifies—regardless of their health status.
Not sure where to begin?
You aren't alone. Our Executive Benefits Specialist Chris Bussey will help your throughout the process—from marketing the concept to closing the sale.
Listen to Steve's DI Podcast with Chris Bussey to learn more about targeting the best prospects and how to introduce GSI to potential prospects.
Learn more about marketing and selling  GSI, contact Steve Crowe at ext. 222, Ellen Crowe at ext. 223 or Brian Hettmansberger at ext. 230 Chris Bussey at ext. 220 or request a quote.