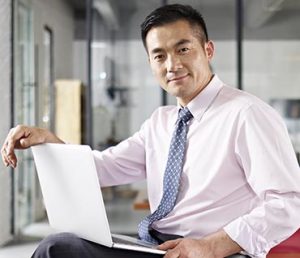 Millennials are top prospects in the insurance and financial planning  industry. Protecting their families from an unexpected loss of income with life and disability insurance is at the top of the list.
They are buying houses, becoming parents, owning businesses, and planning for their financial future.
Use these 5 Tips for Marketing DI to Millennials
1. Target millennial prospects who:
Are ages 25-40
Earn more than $75,000
Have at least a bachelor's degree
Work full-time in professional occupations like management, sales and IT, and have little or no manual duties
Own a home and are married to a spouse who works full time
2. Be aware of big life milestones.
They aren't always sure how to begin. Milestones like purchasing a home or condominium, having a child, or job changes make them begin thinking about protecting their income from an expected death or illness.
Introduce the idea of disability income to your millennial clients.
They may not purchase DI coverage immediately. But, maintain contact with them and continue the discussion as they encounter major life milestones.
3.Understand their priorities.
Studies show that millennials' general financial priorities are:
Paying down debt
Saving for the future
Establishing an emergency  fund
As they discuss their financial priorities, help them understand that all their goals rest on their ability to earn an income.
4.Make DI insurance tangible.
Compare DI to an emergency fund or common monthly expense like a cable or utility bill. It's something you find a way to work into your budget. It's just that essential and will be about the same monthly expense.
5.Customize their DI plan.
When you partner with Source Brokerage, Inc., our DI specialists can tailor the plan to fit your millennial clients needs and budget. That way your clients can feel more in control of the purchase.
Listen to an interview with this  millennial client and find out how he learned about DI and what made him decide to protect his income:
Learn more about marketing and selling DI to millennials,  contact Steve Crowe at ext. 222, Ellen Crowe at ext. 223 or Brian Hettmansberger at ext. 230 Chris Bussey at ext. 220 or request a quote.