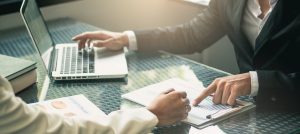 Financial advisors play a key role in educating clients about the benefits of disability insurance.
In Steve's recent DI Podcast, Chris Wilmes shared in his interview that he would not have thought about disability income protection if his advisor had not brought it up.
Your DI Toolkit
We've put together a disability insurance toolkit to help you get started.
Introduce disability income protection to every client you meet between the ages of 25-55. Some may say they are covered, but chances are many are not. Others will say they have disability insurance through their employer. Ask them if you can review a copy of the plan. Group plans are met to insure the rank and file, and the caps on these plans often leave professionals and executives in the group underinsured.
Listen to Steve's DI Podcasts with Chris Wilmes, a young professional, about the reasons he purchased disability insurance; and Dennis Remke, a Northwestern Mutual Agent, discuss introducing DI to millennials.
Review our client DI presentation. Use it when you meet with your clients to introduce disability income protection.
Consider these statistics. They'll make you more aware of the current market, and help you establish the need for disability insurance with your clients.
Partner with Source Brokerage, Inc. for all your disability income needs. We tailor disability income plans to fit your clients'  financial and professional profiles. You'll gain access to all the major DI carriers. We walk you through the illustration and contracts, so you are prepared when meet with your client. Rely on our DI expertise, so you can focus on developing relationships with your clients.
Learn more about marketing and selling disability insurance this May, contact Steve Crowe at ext. 222, Ellen Crowe at ext. 223 or Brian Hettmansberger at ext. 230 Chris Bussey at ext. 220 or request a quote.