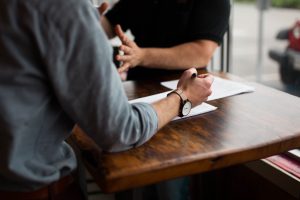 How are you building and maintaining business relationships in the current COVID-19 environment? When face-to-face meetings aren't possible, a solid social media presence is essential. Use social media and email communication to build and strengthen your relationships, generate leads and showcase your credibility.
Resources to Help You Get Started
Check out Standard Insurance Social Media Toolbox for content you can copy in your social media posts and share.
Review these LinkedIn Best Practices, too.
Not able to meet in person? No problem. Use video messages to stay in touch with clients and prospects.
Take E-Apps
E-Apps make taking applications easy and safe. Check out our webinars about how to take Standard and Principal E-apps.
Disability income medical and lab requirements have eased during the pandemic, too. The limit for no labs or medicals has been raised to $10K for individual DI and $25K for business overhead expense.
Questions about how to approach clients about DI or how to reach out to new prospects?
Contact Steve Crowe at ext. 222, Ellen Crowe at ext. 223, Brian Hettmansperger at ext. 230, Chris Bussey at ext. 220, or request a quote.