Most income protection policies pay benefits only when the insured can't work due to injury or sickness. But what if a family member becomes seriously injured or seriously sick?
The Standard Insurance Platinum Advantage Family Care Benefit can help the insured take time for caregiving. This benefit provides cash to replace lost income due to working fewer hours and earning less income to care for a family member for up to six months.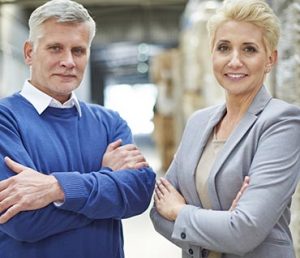 Our Client's Story
Recently, our broker in the Midwest called to inquire if his client, who is covered under Platinum Advantage policy, was eligible for the Family Care Benefit. The client's spouse had recently been diagnosed with terminal cancer. His client may need to take time off work to care for his spouse.
We shared how it works:
The Standard will pay the Family Care Benefit for up to six months, after the benefit waiting period, if the insured works at least 20% fewer hours — resulting in an income loss of 20% or more. The lost income must be due to taking time off work to care for a family member who has a serious health condition caused by injury or sickness.
The benefit waiting period will begin on the first day of the family member's serious health condition. The insured does not have to work fewer hours or lose income during this period.
Family member includes a parent, spouse, domestic partner or child (including an adopted child, stepchild and child of a domestic partner).
Qualifying for the benefit requires documentation of your income and employment. You'll need to show that a family member has an eligible  serious health condition and is experiencing one of these situations:
• Receiving inpatient care in a hospital, hospice or residential medical
care facility
• Requires substantial supervision due to severe cognitive impairment
• Is unable to perform two or more activities of daily living without hands-on or standby assistance
• Is terminally ill with a condition that is reasonably expected to result in a death within 12 months
The benefit paid will be a portion of your basic monthly benefit
proportional to your income loss.
Peace of Mind
At a time when our broker's client is under the greatest stress, the broker is able to offer some comfort. The Family Care Benefit, which provides a monthly cash benefit that helps replace the lost income, can make it financially easier for his client to take time off work to care for a spouse.  It gives his client the financial freedom to focus on what matters most—a terminally ill spouse.
Want to learn more about Standard Insurance Platinum Advantage's comprehensive income protection and the Family Care Benefit?
Contact Steve Crowe at ext. 222, Ellen Crowe at ext. 223, Brian Hettmansperger at ext. 230, Chris Bussey at ext. 220, or request a quote.