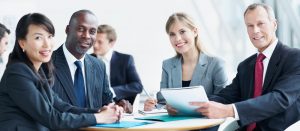 Paycheck protection is critical for every client you encounter, regardless of your specific area of expertise.
Whether your client focus is medical insurance, financial planning, investments, life insurance, or long-term care, your clients rely on their paychecks to fund these initiatives and their current life styles.
Most of your clients are used to protecting things that matter to them. But what about their paychecks?
Many don't think or know about paycheck protection or they assume they are covered at work.
Not your area of expertise?
Try this approach next time you meet with a client on another matter:
"Now that we've protected your financial welfare with (insert whatever the main focus of your client relationship might be), let's talk about paycheck protection."
Don't be surprised if your clients do not know about paycheck protection also know as  disability income insurance. It's not a widely talked about coverage.
It's another reason to get in front of your existing clients and build rapport and add value to the relationship. And you gain a new revenue stream!
Not your area of expertise?
When you partner with the disability income specialists at Source Brokerage, you gain all the expertise you need. We can provide the illustrations, education, and resources you need to present paycheck protection to your clients confidently and knowledgably.
Check out our website for helpful resources for  too
Once you introduce the idea, explain the way the policy will protect their paychecks:
After a waiting or elimination period, the policy will pay a monthly benefit, usually between 60-70 percent of their current salary, to age 67 or until they can go back to work.
The next steps are easy:
Complete information on teleapp
Ask client for a copy of his or her W-2, paystub, or 1040
Prepare client for Personal History Interview. Instruct them to list all prescriptions and physicians seen in the last five years.
Source Brokerage will oversee the application through the underwriting process, keeping you informed of its status.
No matter your area of expertise, when you partner with Source Brokerage, Inc., its easy to protect your clients greatest asset—their ability to earn an income.
For more information, contact Steve Crowe at ext. 222, Ellen Crowe at ext. 223 or Brian Hettmansberger at ext. 230 Chris Bussey at ext. 220 or request a quote.