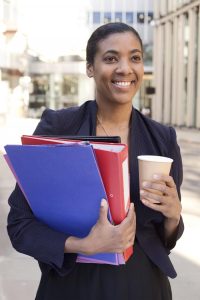 Make 2019 a great disability income (DI) sales year, and watch your revenue stream grow for years.
1st year commissions= 50% Premiun
2-10 year commissions= 5-10%
Tips and Tools to Get Started
Here's some tips and tools  to get you started:
Review your current client list.
Ask your current clients for referrals. Referrals are proven to get you meetings quickly.
The ideal DI prospect is between 30-45 years old, working in a professional occupation, earning at least $70k.
Pick up the phone and schedule a review. In your meeting, start a conversation about income protection.
How to Open the DI Coversation
Jill Frohardt's Advisor Magazine article shares ways to start the disability income conversation with your clients based on their life stages–Millennials, Gen Xers, and Baby Boomers. Each life stage has their own life events and interests. The key is to open the DI conversation with questions that appeal to that generation's needs, goals and main concerns.
Tell the DI story with a video.
Share millennial Chris Wilmes's  DI podcast about his reasons for purchasing DI. 
Review our recent blog post about targeting millennials for DI.
You Need a Good DI Sales Support System
Not sure how you're going to manage everything on your own? Having a good support system is essential. To reach your DI sales potential, you need a mentor you can call for coaching. Source Brokerage DI specialists can help.
Contact Steve Crowe at ext. 222, Ellen Crowe at ext. 223 or Brian Hettmansberger at ext. 230 Chris Bussey at ext. 220 or request a quote.