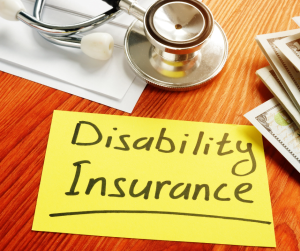 Thinking about partnering with Source Brokerage for your disability income needs?
Here's some answers to questions are new clients frequently ask:
Q: Are there any fees associated with obtaining disability insurance through Source Brokerage?
A: No, there are no fees whatsoever. You only pay the premium directly to the insurance company.
Q: How can I trust that Source Brokerage has no conflict of interest in their recommendations?
A: As an independent agency, we have no affiliations with any specific company. Our recommendations are solely based on your best interests. We receive a finder's fee from the insurance companies, ensuring no financial conflict of interest.
Q: Can I get disability insurance for my client if the client is employed on visa status?
A: Absolutely! We have helped your client's on J1, H1b visas, as well as green cardholders, secure full own-occupation policies tailored to their specific visa statuses.
Q: What if my client is pregnant? Are there any modifications to the policy?
A: If your client is pregnant, the insurance company can provide you with a new policy, as long as you are not in the third trimester. In the case of the third trimester, the policy may be postponed until after a normal delivery. Additionally, the insurance company may exclude complications for this particular pregnancy. However, any future complications arising from pregnancy that could cause disability would be fully covered by your policy.
Safeguarding Your Client's Financial Future with Disability Insurance
Disability insurance is an important safety net that provides income in the event your client is unable to work due to illness or injury. It is especially critical for clients working as physicians, executives, lawyers, IT specialists, and other professional occupations, as well as business owners, because their careers and financial stability depend on their ability to perform specific job duties. By securing disability insurance for your client's, you protect them and their loved ones from the potential loss of income during unfortunate circumstances.
We understand that purchasing disability insurance can seem daunting for your clients, which is why we have streamlined the process into three simple steps:
Step 1: Request Client Quotes
Fill out our brief quote request form, which takes less than 10 minutes. We will then gather quotes from the top own-occupation providers, ensuring you have the best policy options available.
Step 2: Compare Your Client Options
Engage with our knowledgeable agents online to compare your quotes and thoroughly understand your clients' options. We aim to provide you with confidence and peace of mind by guiding your client's  through the decision-making process.
Step 3: Help your Client's Buy Risk-Free
Once your client chosen the ideal company, leave the paperwork to us. We will take care of the administrative tasks, ensuring a smooth and hassle-free experience.
Get Started Today – Your Client's Financial Security Awaits
Take the next step towards protecting your client's financial future with Source Brokerage — your trusted partner in disability insurance.
As always, you can count on Source Brokerage, Inc. to answer your questions and help you take your individual disability sales to the next level.
Ready to get started? Contact Steve Crowe at ext. 222,  or request a quote.