Finish your fourth quarter strong with disability income sales.  It's an ideal time to approach your clients about a year-end review.
In your review, ask them if they have paycheck protection. Many will say "yes, through work." Offer to review their employer's disability income (DI) plans to determine the amount of income protection they currently have. 90 percent of your clients do not know or understand the specifics of their employer-paid benefits, especially disability income.  It's an opportunity for you to show them how their employer DI plans work and how they can cover any gaps in coverage with individual disability income. Source Brokerage, Inc's disability income specialists can review your clients' employer plans with you and help you tailor a DI plan to bolster their current coverage.
Most employer-paid plans are taxable benefits, if the premiums are employer-paid; the coverage is limited to a few years; and, the maximum benefit is capped, which can create an income gap, especially for high earners. An individual plan written on top of an employer plan, can cover this income gap.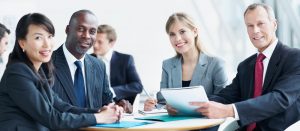 Tips and Tools to Get Started
Here's some tips and tools to get you started:
Review your current client list.
Ask your current clients for referrals. Referrals are proven to get you meetings quickly.
The ideal DI prospect is between 30-45 years old, working in a professional occupation, earning at least $70k.
Pick up the phone and schedule a review. In your meeting, start a conversation about income protection.
How to Open the DI Coversation
Jill Frohardt's Advisor Magazine article shares ways to start the disability income conversation with your clients based on their life stages–Millennials, Gen Xers, and Baby Boomers. Each life stage has their own life events and interests. The key is to open the DI conversation with questions that appeal to that generation's needs, goals and main concerns.
Tell the DI story with a video.
Grow Your DI Revenue Stream For Years
An added bonus is you grow a strong DI revenue stream that pays out for years.
1st year commissions= 50% Premium
2-10 year commissions= 5-10%
You Need a Good DI Sales Support System
Not sure how you're going to manage everything on your own? Having a good support system is essential. To reach your DI sales potential, you need a mentor you can call for coaching. Source Brokerage DI specialists can help you finish strong.
As always, you can count on Source Brokerage, Inc. to answer your questions and help you take your individual disability sales to the next level.
Contact Steve Crowe at ext. 222,  or request a quote.