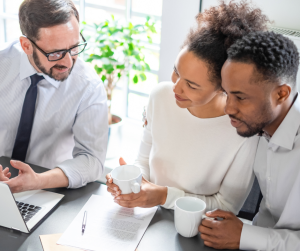 Increase your individual disability income sales and help your business owner clients attract and retain talent with guaranteed standard issue (GSI) individual disability insurance plans.
Not sure where to begin? No worries. Source Brokerage's dedicated GSI team partners with you through every stage of the process, including the sales presentation, and you earn the commission.
What employer groups to target?
If your client has an employee groups with five people or more people, a GSI Disability Insurance plan is an ideal disability insurance quote option. Forget about long, extensive underwriting with blood and urine requirements. These plans are convenient for employers and perfect for employees who have pre-existing conditions, excluded by traditional disability insurance underwriting. In many cases, significant group discounts are also available.
There are virtually no underwriting, income verification or blood and urine requirements. Although benefit periods tend to be shorter and benefit levels are predetermined, some coverage is better than no coverage. This is an affordable option to consider with employee groups.
How Our GSI Team Implements Your GSI Sale?
Broker sends the Source Brokerage GSI team the group census and group long-term disability certificate.
Our GSI team gathers quotes and presents the quotes to the broker and/or employer.
Employer approves the GSI plan.
Our GSI team requests implementation paperwork and confirms the broker is appointed with the carrier.
If broker isn't appointed, our GSI team supplies the prefilled contracting for the broker to e-sign. Appointment completion is required prior to moving forward.
Employer approves the GSI plan.
Source Brokerage GSI team sends the initial communication to the broker including, the offer letter, billing information, implementation form, and any other applicable forms.
Source Brokerage GSI team returns completed and signed forms to carrier for processing.
Our GSI team provides the announcement letter to broker to give to employees.
The Source Brokerage GSI team initiates and completes all steps for the group's enrollment.
Initial invoice is sent to the employer following completion of enrollment.
Individual disability income policies are sent to employees via email or direct mail.
Our GSI team reviews ongoing servicing items with broker and provide excel templates for any new additions or terms to the plan.
Our GSI team does the heavy lifting, including presenting the quotes, taking the applications, enrolling the group, and ongoing servicing. You earn the commission and a happy client.
Have an employer group in mind? Contact Steve Crowe to discuss how to approach your employer groups about offering GSI individual disability income to their employees.