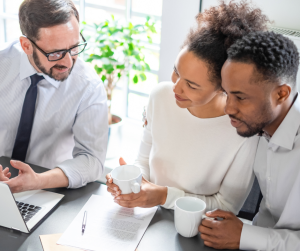 For many of us, Labor Day marks the end of summer. However, it also celebrates workers and their achievements. Hard-working employees continue to be essential for a business's success and growth.
Today, 9 in 10 small to mid-size businesses report retention as their top issue. Attracting qualified employees and retaining them is top concern of businesses and employees alike according to May 2022 Principal research of small and midsize businesses (SMBs) and full-time employees.
Providing competitive benefits to key employees can help your business owner clients reward key workers and attract new talent. Share these ways to beef up employee benefits for key workers as well as keep the business going in the event of an unexpected injury or sickness.
Guaranteed Standard Issue disability income provides supplemental disability income coverage in addition to existing group coverage. For high earning employees and executives, group disability insurance may leave a gap between coverage and an employee's income. GSI covers this gap with no medical underwriting and favorable rates. It's a way to fill the gap for key employees and offer them peace of mind.
Retirement Security Protection in the event of a disabling illness or injury is yet another way to provide competitive benefits for employees. In the event of a disabling illnesses or injury, Principal's Retirement Security Protection continues to pay the maximum benefit into the insured's retirement savings until age 67.
On the other hand, if a key worker, such as a top sales associate, is disabled, the business may struggle or fail. To protect the business, business owners can purchase Principal's Key Person disability policy, which pays a lump-sum benefit to the business with no strings attached.
Business Overhead expense and business loan protection can also help your business owner clients keep the business running in the event they become too sick or injured to work for a period of time. Business overhead expense reimburses the business for expenses including salaries. Business loan protection provides the funds to continue to make payments on a business loan.
This September, celebrate Labor Day by contacting your business owner clients and open a conversation about helping them retain and attract employees as well as keep their businesses afloat in the event of an unexpected illness or injury.
Have a few business owner clients in mind? Contact Steve Crowe to discuss the best disability income products for their situations or get a DI quote.