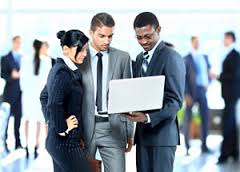 Do you find selling disability income challenging? Is your area of expertise retirement and financial investments? Here's a sales concept that can make it easier to provide disability income for your clients without the underwriting headaches: Simplified Underwriting.
Even if your primary business is retirement planning and investments, you leave the door open for other advisors to step in if you do not address life and disability income protection with your clients. In addition, all your planning rests on your clients' ability to continue to earn an income.
Most clients understand the financial risk of an untimely death, yet many are not aware that during their working years they are more likely to be disabled than to die.
On the other hand, as financial investment advisors you understand the need for income protection, but your area of expertise in not disability income, which can be more difficult to underwrite. You do not want to spend your time ordering medicals and chasing income documentation.
Simplified underwriting makes it easier to get income protection for your clients. It does this by eliminating:
routine medical requirements, blood, urine, EKGs, APSs
financial verification
streamlined application
It's all in the details:
Clients between the ages of 18-50 in most occupation classes.
Maximum issue: up to $6,000 depending on other IDI coverage.
All riders and discounts available, except benefit increase rider which requires income documentation to qualify.
Still not comfortable approaching your clients? No worries. After you make the introduction,  Source Brokerage, Inc. disability insurance experts will meet with your clients to discuss disability income. It's a win-win for all—your clients income is protected and you gain more credibility with your clients and earn DI commissions on the sales.
Learn more about the simplified underwriting sales concept, contact Steve Crowe at ext. 222, Ellen Crowe at ext. 223 or Brian Hettmansberger at ext. 230 Chris Bussey at ext. 220 or request a quote.