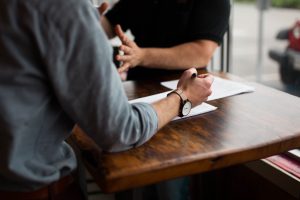 As we approach the end of the year, here's some important DI product updates that will help you finish strong!
Relaxed underwriting requirements, simplified underwriting and e-apps make writing disability income easier than ever.
1. Go online.
Doing business online is easier, faster and secure when you use reputable vendors. Your clients will appreciate online options as they're applying for income protection insurance — especially now, when a pandemic is limiting face-to-face contact.
Here are easy ways to move your business online.
Complete, sign and submit applications online. Use the Principal or Standard E-apps for the quickest and most efficient way to submit applications.
It's fast and easy. The broker completes his or her section and emails it to the client to fill his or her information and sign the application. Once the agent signs the application, an email is sent to Source Brokerage that enables our case administrators to review and submit it to the carrier.
Deliver policies online. Delivering policies online can help you place more policies and receive commissions faster. Plus, your clients probably prefer the convenience of taking care of business online.
2. Complete the application on the phone with TeleApp.
TeleApp, handled through a third-party vendor, takes the burden off you and can increase your clients' comfort level. Your clients complete a short application and participate in a phone interview. In the interview, they'll provide their medical history and other information for the underwriting process. Best of all, the TeleApp process helps ensure correct information is collected and can cut down or eliminate delays.
Another time-saving trick? Schedule the interview for your client as you're completing the application with them.
3. Skip labs and proof of income with Simplified Underwriting.
Who qualifies for Simplified Underwriting? That would be applicants who:
Apply for a monthly benefit of $6,000 or less (ages 18-45) or $3,000 or less (ages 46-50)
Apply for a monthly benefit that — when combined with IDI already in place — will total no more than $10,000
Work in a job classified as occupation class 2A/2P or higher
If an application meets these qualifications, it will automatically be submitted for Simplified Underwriting. You can expect a decision or case status update within 48 hours after we receive the completed application and TeleApp interview.
Standard and Principal relaxed underwriting requirements so that more applicants don't have to submit labs and exams.
Standard  won't require labs or exams for any ages for the following applications:
Platinum Advantage up to $10,000 maximum benefit
Business Overhead Protector up to $25,000 maximum benefit
Business Equity Protector up to $1 million maximum benefit
Principal won't require labs or physical measurement requirements for applicants age 50 or younger for the following products and benefit amounts:
Disability Income: up to $10,000 per month
Business Overhead Expense and Business Loan Protection rider: up to $25,000 per month
Disability Buy-Out and Key Person: up to $750,000
Updates from Principal Insurance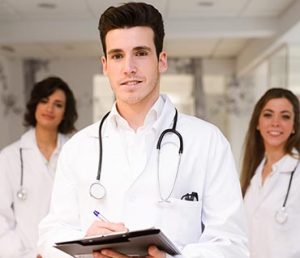 Submit your gender-neutral multi-life cases for health-care related occupations before the end of the year.
Effective Jan. 1, 2021, the following updates will be implemented:
Gender-specific rates will be used for fully underwritten multi-life cases for healthcare-related occupations. This includes physicians, dentists, veterinarians, optometrists, and all other healthcare-related occupations.

Any insureds added to existing multi-life cases will be added at gender-specific rates.
Guaranteed Standard Issue (GSI) cases will continue to be based on gender-neutral (unisex) rates, except for Resident GSI/fallback cases, which will be issued on a gender-specific basis.
Applies to new policies issued after Jan. 1, 2021.
The Mental/Nervous & Substance Abuse Disorders Limitation Rider will be required for NY residents or where the insured's occupation is "pharmacist."

The Mental/Nervous & Substance Abuse Disorder Limitation Rider requirements for other states and occupations remain unchanged.
Select professional limits will be increased for graduating residents in 2021.

Limit for all M.D. and D.O. physicians and doctor specialists, except psychiatrists and podiatrists, increases from $6,500 to $7,500.
Limit for general dentists increases from $5,000 to $6,000.
New Select Occupation discount of 10% will be available for the following:
Non-medical occupations:

Actuary
Attorney
Certified Public Accountant (CPA)
Corporate executive with income of $100,000+

Data scientist with PhD
Economist with PhD
Engineer
Scientist with PhD

Medical occupations:
It's never been easier to write DI. Not your main book of business?No worries. Source Brokerage DI specialists assist you every step of the way.
Contact Steve Crowe at ext. 222, Ellen Crowe at ext. 223, Brian Hettmansperger at ext. 230, Chris Bussey at ext. 220, or request a quote.