Your broker dealer can provide disability income quotes, but they don't offer the support you need to sell the case. Disability income is our only focus. When you partner with Source Brokerage for disability income, you gain:
access to multiple carriers
quotes tailored to your client's financial and professional profile
assistance understanding the quote, so you can be knowledgeable when you make your presentation to the client
help when you are in competition
support throughout the application and underwriting process
a dedicated disability income specialist
Access to Multiple Carriers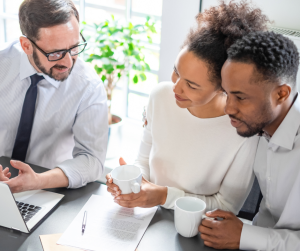 Not all carriers are equal. Your broker dealer may have access to one or two carriers, but they not be the best option for your client's individual profile.
When it comes to disability insurance, finding the right company is crucial, especially for professionals like doctors, lawyers, business owners, and professionals in hospitals and law firms. Source Brokerage has access to multiple carriers, so we can offer your client the best quotes for the quality of the product.
Tailored Quotes 
When you request a disability insurance quote for your client from Source Brokerage, we go the extra mile to ensure you receive personalized quotes that best fit your client's profile. Our team of experts will then guide you through the different quotes, explaining the nuances and answering any questions you or your clients may have. We believe that an educated decision is the best decision, and we want to empower you to help your client choose the company and policy that best aligns with their specific needs and preferences.
Competition Assistance
When you are in competition, who's going to help you? Your broker dealer does not have the expertise you need.  Source Brokerage DI specialists know the business and the competition. We can do comparisons and be a real source to help you get the business.
Expert Guidance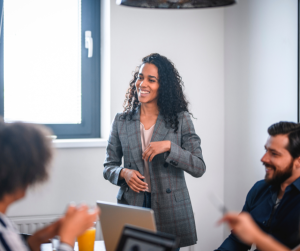 Often broker dealers can provide a quote, but have little or no knowledge about the application and underwriting process. We help you take e-applications and point out opportunities for simplified underwriting. Our case managers follow the application through underwriting, and keep you informed every step of the way.
We have knowledge and insights into top insurance providers in the disability insurance industry, the benefits of various definitions of disability, and the differences between employer group long-term disability and individual disability insurance. We also address practical matters like the application and underwriting process, and premium pricing.
Our commitment to providing a simple, free, and efficient process sets us apart:
Expert guidance: With our extensive expertise in the disability insurance industry, we have assisted countless brokers in understanding and selecting the most suitable coverage. We prioritize you by offering personalized guidance throughout the process.
Time-saving: We recognize the value of your time and the challenges of juggling multiple responsibilities. By entrusting us with the task of obtaining and comparing quotes, you can focus on what you love most—your relationships with your clients.
Money-saving: Our thorough comparison of policies and access to carrier discounts ensures that your clients receive the best possible rates on their disability insurance
You don't need to be the expert when you partner with us. We have a comprehensive understanding of the key aspects of disability insurance, so you can focus on your own area of expertise—– safeguarding your clients' financial well-being.
Ready to Get Started?
Source Brokerage, Inc can coach you every step of the way from the sidelines, or we can get in the game to help you offer disability coverage to each and every client. And you and your clients are the winners.
Learn more about marketing and selling DI, contact Steve Crowe at ext. 222,  or request a quote.