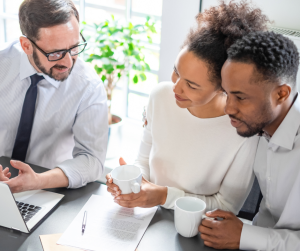 When it comes to disability insurance, finding the right company is crucial, especially for professionals like doctors, lawyers, business owners, and professionals in hospitals and law firms.
While there are many companies in the market, only a select few provide comprehensive coverage tailored to meet the unique needs of these individuals. At Source Brokerage, Inc,  we understand that each professional has specific requirements, which is why we work closely with you to identify the best disability insurance options available for your professional clients.
The Importance of the "Big 6" Insurance Companies
In the world of disability insurance, the "Big 6" companies are recognized for their exceptional coverage and commitment to serving professionals. These companies offer a range of options and definitions that cater to the diverse needs of doctors, lawyers, and other professionals. However, it's important to note that each company may have different strengths and features that suit one individual better than another.
Personalized Quotes and Expert Guidance
When you request a disability insurance quote for your client from Source Brokerage, we go the extra mile to ensure you receive personalized quotes from each of the "Big 6" insurance companies. Our team of experts will then guide you through the different quotes, explaining the nuances and answering any questions you or your clients may have. We believe that an educated decision is the best decision, and we want to empower you to help your client choose the company and policy that best aligns with their specific needs and preferences.
Factors to Consider when Evaluating Companies
When evaluating disability insurance companies, there are several important factors to consider. These include:
Price: Assessing the affordability of the policy and premium rates.
Contract: Reviewing the terms and conditions of the policy to ensure it meets your client's requirements.
Disability Definition: Ensuring the policy offers true own-occupation coverage.
Medical Requirements: Understanding any medical evaluations or requirements for the policy.
Claims Satisfaction: Evaluating the company's track record in handling and settling claims efficiently.
Financial Ratings: Checking the financial strength and stability of the insurance company.
The "Big 6" Insurance Companies
The "Big 6" insurance companies that Source Brokerage works with to provide disability insurance solutions for professionals are:
Principal
Guardian
Mass Mutual
Ameritas
Standard
Ohio National
Beware of Misleading Policies
While some companies claim to offer policies recommended for professionals or true own-occupation coverage, it's essential to be cautious. Companies like Northwestern Mutual, AMA, UNUM, Hartford, and State Farm may not provide the level of coverage and benefits required for professionals. Therefore, it's advisable for you to focus on the "Big 6" insurance companies that offer true own-occupation coverage for your physician and other professional clients.
Making an Informed Decision
Helping your client select the right disability insurance policy requires careful consideration of your client's specific situation. Each policy can vary in price, disability definition, medical requirements, claims satisfaction, and financial ratings. At Source Brokerage, our goal is to provide you with the necessary information and support to help you help your client make an informed decision. If you're interested in comparing all the "Big 6" options, we encourage you to complete our disability insurance quote request form. Our team will then provide a comprehensive report that compares all your true own-occupation options, taking into account your client's specific professional specialty.
At Source Brokerage, we are dedicated to ensuring that you have access to the best disability insurance solutions available for your clients. Our expertise and personalized approach will help you secure the coverage you need to protect your clients' income and financial well-being.
Contact Steve Crowe at ext. 222 today to begin your journey towards comprehensive disability insurance coverage tailored to your clients' specific needs.