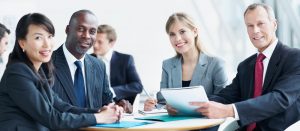 Executives earning top salaries and bonuses may come up short with long-term disability (LTD) at work. In fact, group long term disability  plans actually are often worse for executives than the average worker.
Here's why:
Most group LTD plans cover 60 percent of the insured's income up to a maximum benefit amount. So, executives and professionals who earn salaries in access of the maximum benefit will actually receive benefits that are less than 60 percent of their salaries.
Consider this example: An executive who earns $140K is covered under a group LTD plan that pays 60 percent of salary with a $5000 monthly maximum benefit cap.
According to the Bureau of Labor Statistics, executives usually fall into this salary range. The average salary for general and operations managers in professional, scientific and technical services is $138,400.
Let's do the math: The executive earns $11,666 per month. Sixty percent of the monthly salary is about $7,000 a month, but the benefit is capped at $5000 a month. With no other long term disability coverage, this executive will have only 42 percent of the monthly income replaced.
While the group LTD benefit is sufficient for employees making less than $100K, it doesn't replace anywhere near 60 percent of regular salary of high earners.
The higher the salary over the cap, the lesser the replacement percentage for the executive.
How to Ensure Executives Have Adequate Disability Income Coverage: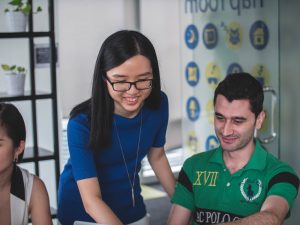 First, it's important to schedule a Group LTD review  with your executive and professional clients. Many don't know what their actual benefits are at work. Ask to see a copy of their group LTD plan, so you can review it with them.
Once you have determined their current group LTD benefit, request an individual disability quote from Source Brokerage. Individual disability will provide an additional layer of coverage on top of the group LTD benefit, increasing the disability benefit to 60-70 percent of the executive's current monthly income.
Individual disability income is underwritten medically and financially.
If your client is part of an executive team, another option is guaranteed standard issue (GSI). This product offers a layer of individual disability income protection to groups of executives in a company. The premiums can be employer paid or employee paid. The advantage is GSI has no medical underwriting and requires only a census for financial underwriting. It takes care of all the executives in the group, without worrying that some may not qualify due to pre-existing health issues.
Source Brokerage disability income specialists can provide a GSI quote for your executive groups. We can also help you with the presentation and sale.
To learn more about disability income protection for executives, contact Steve Crowe at ext. 222, Ellen Crowe at ext. 223 or Brian Hettmansberger at ext. 230 Chris Bussey at ext. 220 or request a quote.