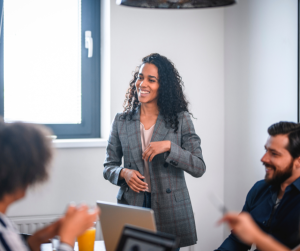 Your employer clients can add a new Guaranteed Standard Issue (GSI) Individual Disability Income (DI) plan any time during the year. You can help employers tailor GSI IDI plans that suit their high earners and company calendars.
The flexibility of GSI IDI is key. With the flexibility to start a new plan at any time, your employer clients can avoid their busiest times of year, including quarter-end and benefits open enrollment periods. Make GSI work for them — both in coverage and ease-of-doing business — with a flexible plan setup.
Developing a plan that suits your clients is important.
Next, clients can personalize their plan with riders that suit their highly compensated employees' needs. They can consider options such as:
Enhanced or Basic Residual Disability Rider
Own Occupation Rider
Catastrophic Disability Benefit Rider
And unlike most employer-paid long term disability plans, clients can include benefits coverage for bonus and commission income. There is also no medical or financial underwriting for employees. Another key features of GSI IDI is the portability of individual policies.
Setting Goals for the Year
It's already February. Make sure GSI is part of your selling goals for 2023.
In a competitive market, employers can stand out with impressive benefit offerings and employee financial wellness incentives. With  GSI, you meet this need with income protection at discounted rates. It reduces the company's higher earners' income exposure if they experience a disabling event.
For companies with a strong sense of commitment to their employees and the desire to retain their talented workforce, GSI is a perfect fit.
Your Clients Get Top-Notch Service With Source Brokerage
When you partner with Source Brokerage for GSI IDI, you get unparalleled support from our DI specialists every step of the way and the ease of doing business with us. We'll even make the GSI presentation to your client with you.
Click here to learn how our GSI team assists you throughout the GSI sale process.
For additional information or support in developing a GSI plan for a prospective client, Ccntact Steve Crowe .