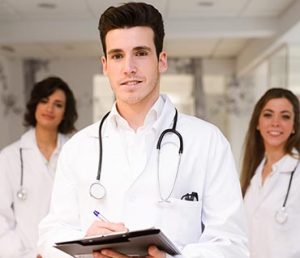 Professionals and physicians need individual disability insurance. Here's why:
Nobody wants to take a 40-60% pay cut if they become injured or go on medical maternity leave – especially after a decade of training plus thousands of dollars of medical or dental school costs.
The truth is that it's never too early to start planning for your clients' health. Many individual disability carriers offer special pricing to resident physicians and young professionals.
Disability insurance for doctors and professionals is critically important.
Here are the top 10 causes of disabilities:
Musculoskeletal
Cancer
Injuries
Cardiovascular
Pregnancy
Nervous System
Infectious Disease
Digestive System
Respiratory Disease
Nervous System
Employer or group disability insurance policies are great to have if an injury hinders your clients' ability to perform their occupational duties,  but it probably doesn't cover their full income. Many group plans only cover 60% (or less) of their income, which may be closer to 40% when taxes come into play.
Individual disability insurance can help your professional and physician clients bridge the income gap and reach 80% of their income, which is more manageable if they become injured, sick or disabled.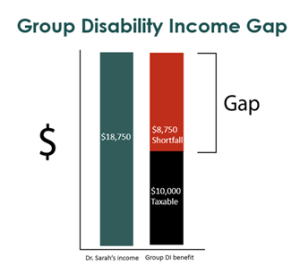 Dr. Sarah's normal income is $18, 750 per month. If she files a disability insurance claim, 60 percent of her $225,000 annual salary is $135,000. On a monthly basis this would equate to $11,250 dollars.
If Sarah were to be unable to work – instead of earning $18,750 each month – she would not earn the full $11,250 because she would hit that cap of $10K a month, resulting in a significant loss in income.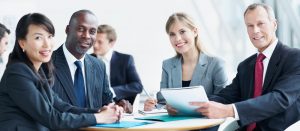 Group LTD vs. Individual Disability Income
In Sarah's case, her disability benefit of $10K per month won't start until after she has been unable to work for three months.
Whether the disability claim lasts 2 years or 20 years, Sarah's cap of $10K per month does not change. There is NO adjustment for inflation, no adjustment for partial disability.
Individual disability income insurance has much more flexibility in how the policy is designed, to account for inflation, future earnings, and other important factors.
Definition of Disability Matters
Physicians and professionals need the strongest definition of disability. The specialty true own occupation definition of disability protects them in their occupation or specialty, even if they can practice another occupation or specialty.
For example, if Dr. Sarah develops a tremor and go no longer perform obstetric and gynecological surgical procedures, she'll collect a full benefit regardless of if she's working in another occupation or specialty.
Specialty Own-Occupation Definition Provides Most Comprehensive Protection
What happens if Dr. Sarah is out of work for a period of 6 or 9 months, comes back to work, but she is not able to practice full time?
Let's say her illness or disability keeps her from doing the same duties she was once able to do as an OB/GYN. She cannot do obstetrics duties but can work in office as a gynecologist. Her job title and duties might change, resulting in a reduction in her income.
With group DI, we frequently see the benefits go away entirely once clients return to work. A benefit of having individual disability insurance the insurance company pays the claimant some income to supplement their reduced earnings.
Common Differences: Group Disability Insurance vs. Private Disability Insurance
A combination of group and individual disability insurance can help your client keep more of their monthly income and receive $15,000 instead of $10,000 (pre-tax) in the event of an injury, illness, or disability.
Let's review the common differences between the two.
Group DI is Taxable, while private DI is not.
Group DI offers no adjustment for inflation, while supplemental DI benefit can increase over time.
Portability: if you leave your job, you can lose the DI coverage from your employer, while private DI is always portable.
When your earnings change, your carrier is automatically notified when it comes to group DI. You must notify the carrier of your private DI policy if salary changes.
Group insurance benefit terms controlled by HR Board – can change without your knowledge, private cannot change on it's issued.
Individual Disability Insurance Is Tailored to Needs of Client
Individual disability insurance policies offer riders, which are optional benefits available at an additional cost. Examples of riders are Own Occupation rider, Partial Disability coverage, retirement savings coverage, and recovery benefits.
Your physician and professional clients can tailor their individual disability insurance policy to fit their occupational and financial profiles.
High earning physicians and professionals may also need more than one individual disability income policy to protect their income because of issue limits.
Questions?
Source Brokerage, Inc. is your disability income expert. Learn more about marketing and selling DI, contact Steve Crowe at ext. 222,  or request a quote.