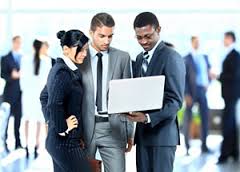 Clearly, the pandemic has forced employers to look more closely at how they support employees' health and wellness, and how to remain competitive in the months and years to come.
The months in lockdown and the planning for a safe return to work have surfaced employees' need to care for others and to stay physically and mentally healthy themselves. Many employers are responding with increased benefits and flexibility for workers. In the new, remote reality, virtual and online methods of working will be essential.
Unum surveyed 400+ employers in early June to ask how the pandemic was impacting their benefits, leave and enrollment planning. They found that big changes are coming — and they could be permanent.
Top Takeaways
56% of employers will allow flexibility to work from home even after the pandemic. Employers are starting to ask paradigm-shifting questions like, "What does work from home 2.0 look like? What are the implications for our culture and how we innovate?"
Paid leave is on the rise: 44% of employers probably or definitely will expand paid leave benefits in the coming year. Employers have learned that unpaid FMLA leave was insufficient to meet the magnitude of the COVID-19 emergency.
More than half of employers are changing their benefits plan. As the pandemic proceeds, we can expect behavioral health issues to emerge around anxiety, depression, issues of isolation, elder or child care, and financial stresses. Employers are starting to plan, by developing programs and services to help employees better cope — and even thrive.
Mental health claims and leave requests may be on the rise. Employers should not feel that "it's business as usual now." They should understand that, while employees may have been able to juggle things for the last few months, they may not be able to do that for long. Employers have to remain flexible and nimble.
Read the report here.
Disability Income Benefits Can Help  Bridge the Income Loss
As employers adjust to the "new normal" and the physical and mental impact of the COVID-19 pandemic on their workforces,
they can better understand the value of providing  individual short and long-term disability benefits.
Disability benefits cushion the financial fallout of a sickness or accident. Although many people recover from COVID-19, others suffer more serious symptoms, requiring hospitalization or longer stays at home to recover.
What if a family member becomes seriously injured or seriously sick?
The Standard Insurance Platinum Advantage Family Care Benefit can help the insured take time for caregiving. This benefit provides cash to replace lost income due to working fewer hours and earning less income to care for a family member for up to six months.
Now more than ever, is a good time to reach out to employers and individuals to discuss  individual long term disability, and guaranteed individual disability benefits. Disability benefits can ease some of the worry and stress of life in a pandemic. It's reassuring to know your employees and your family have income protection in the event of a long-term illness or injury.
Not sure how to start the conversation? We can help.
Contact Steve Crowe at ext. 222, Ellen Crowe at ext. 223, Brian Hettmansperger at ext. 230, Chris Bussey at ext. 220, or request a quote.