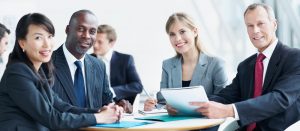 Happy new year! Thanks for a great year! In 2021, Source Brokerage had its best year ever in with $2 million of individual disability income.
As you set new goals, add disability income to your line of business and boost your income, while you best your competition.
Sound to good to be true? Here's how:
If you are not discussing DI with your clients, they are open game for the competition.
Here's 3 reasons to add DI to your line of business:
IDI is a great door opener:

Relatively few have it, but it's much needed protection.
Not many have been approached about it.
Since almost all individuals depend on their incomes, they can easily see the direct benefit of insurance.

IDI can help diversify broker's portfolio offer and provide attractive compensation, including generous first-year commissions, strong renewal compensation and opportunities to earn bonuses.
Disability solutions are available for clients in sought-after markets, such as business owners and higher-income earning professionals.
Great compensation for you: $30,000 DI premium a year = $125,000 in commissions in 5 years.
Ready to get started?
Target existing clients earning $75k or more, between the ages of 30-50. They are you best prospects.
START THE CONVERSATION

Not sure where to start? One way is to begin with the topic you know best, then pivot the conversation to income protection. Watch these videos for expert tips.
Life Insurance. It's not enough to insure your life. You also need to protect your income in case you can't work.
Financial Planning. Income protection is an essential component of any financial plan.
Health Insurance. Health insurance will help pay the doctors and the hospital. Individual disability insurance can replace income lost when you're sick or injured and unable to work.
FOCUS ON THE NEED, NOT THE SOLUTION.
This video is great way to highlight the need for paycheck protection with your clients.  Share a few statistics with your clients that dispel the myths about the frequency and cause of disabilities during the working years.
USE E-APPS
Principal and Standard's E-apps make it easy to complete  disability applications for you and the client.
Quick fill and sign features and built-in checks for required fields help you and your clients complete applications accurately and quickly. It also makes sure your applications are complete and in good order before they are submitted, speeding up the underwriting process.
Consult with an Expert. You don't need to be the expert when you work with Source Brokerage disability income specialists. We'll help you design the plan and understand the contract.  And most importantly, we'll see  the application  through the underwriting process, making sure your clients' income is protected and your DI  sales result in commissions.
Source Brokerage disability income specialists can answer your questions, explain the products and walk you through the sales process. Contact Steve Crowe at ext. 222, Alyssa Sollenberger at ext. 235, Destinee Myers at ext. 234,  Brian Hettmansperger at ext. 230, Chris Bussey at ext. 220, or request a quote.