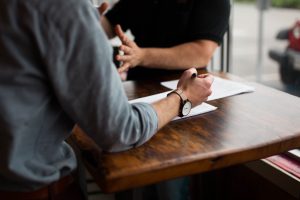 Make it a habit to get a disability income (DI) quote every time you place a life insurance policy. It's easier than ever. Most of the information you need is available on your client's life insurance application. Not writing a life insurance policy with the client? You'll likely still have the pertinent information on file to get a preliminary DI quote.
Here's the information you need for a DI Quote:
Name and address
Occupation
Date of Birth
Income
Any existing individual or group long term disability policies?
Any serious health issues?
You can use Source Brokerage, Inc's online quote request form to submit the information.
For easy access, bookmark this link in your browser: https://sourcebrokeragedi.com/get-a-di-quote/
Source Brokerage's DI specialists will send you a quote the same day.
It's that easy.
Ready to get started?
Source Brokerage disability income specialists can answer your questions, explain the products and walk you through the sales process. Contact Steve Crowe at secrowe@sourcebrok.com or (317) 803-3330 Ext. 222,  or request a quote.