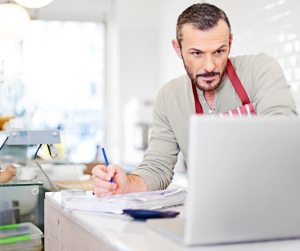 It's easier than ever to streamline the disability application process with the Standard Insurance Electronic Medical Questionnaire. No more long phone interviews or missed calls. Your clients can complete the Electronic Medical Questionnaire when it's convenient for them. No more long medical history phone interviews or missed calls.
In addition, when your clients opt to complete the Full Underwriting Application Supplement with the Electronic Medical Questionnaire, they can speed up the underwriting process, reduce requests for additional information and receive a policy decision sooner. The Electronic Medical Questionnaire offers the option for clients to enter their employment, income and medical information that is needed for underwriting in a simple to use format.
The Electronic Medical Questionnaire is built in the same system as Standard's Electronic Application, so you already have access to it if you are using the e-app. You just launch it from the same screen and enter some basic client information. If you don't have access, make sure you contact your DI specialist at Source Brokerage, Inc to set you up and get you started.
With the Electronic Medical Questionnaire, there is no need to schedule an appointment. Your clients complete the questionnaire at a time and place that fits their schedules. It should take about 30-40 minutes to complete. If your clients are not able to finish it in one sitting, they can save it and come back to it later. And they have access to complete the Electronic Medical Questionnaire for up to 30 days. Once your client completes all the answers and signs the questionnaire on line, it is submitted to Standard.
After your client submits the questionnaire, you can also access a copy of the application as a PDF.
Preparing Your Client
Make sure your client is prepared to provide the information during their online application. They will need to the following information: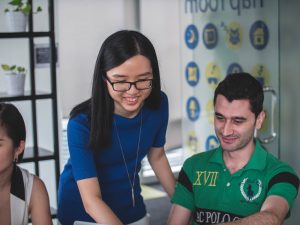 Foreign travel history for the last two years
Names and addresses of employers and dates of employment
Details of participation on sports or other recreational activities
Date they last saw their primary medical provider or practitioner, including reason seen,
treatment provided or prescribed, and results
Names, addresses, and phone numbers of medical providers visited over last 10 years.
Approximate dates of surgeries, injuries, emergency room visits, hospitalizations, illnesses and other conditions
Prescriptions over the last 3 years, including medication names, dosages, and reasons for use
Advantages of E-App
E-Apps allow you to do an online screen for each normal form and page of a complete application packet.

E-Apps do not allow you to "submit" until all fields on all pages are completed – it assures everything is submitted "In Good Order".

After completing all screens, you then "lock" the data and "submit" the info packet via e-mail to your client for their e-signatures or you can met with them in person to e-sign the application.

E-Apps float to the top of the pile for processing since it is already transmitted to carrier in an electronic format.
Quick fill and sign features and built-in checks for required fields help you and your clients complete applications accurately and quickly. It also makes sure your applications are complete and in good order before they are submitted, speeding up the underwriting process.
Questions?
To learn more about submitting E-apps or to  get started, contact Steve Crowe at ext. 222,  or request a quote.