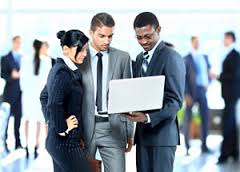 Disability income not your main area of focus? Not a problem. Source Brokerage DI specialists will handle the sale from the beginning to the end. Your clients are protected with disabilty income insurance and the door to your clients' business is closed for your competition.
At Source Brokerage, we take customer service to the next level because it's a win-win for both of us when you put your client's DI policy in-force.
With our process we can offer IDI coverage to your clients without blood, urine or financials; only the application required!
We want our brokers to rely on us from the beginning of the sales process until the end. We want you to feel confident throughout the DI sales and underwriting process, so you and your clients have a positive experience.
Here's what our clients can expect:
We will  get on the call with you and your client to present the disability income, if you choose.
We will take the e-app for you, if you choose.
We'll follow the application through underwriting.
We'll deliver the e-sign policy, if you choose.
And you will earn your commision.
E-applications simplify the process.
E-apps are faster, more accurate and simpler. You can take the e-app or we can do it for you.
Here's how to get started:
Contract with the carrier through Source Brokerage
Contact Source Brokerage to gain access to Principal and Standard's E-app portals.
Either you or Source Brokerage completes the e-application with the client.
You have a choice of emailing the application to the client or meeting with client in person to sign the application. If Source Brokerage takes the e-app, we'll email it to the client to e-sign.
Either you or Source Brokerage submits the application and requested documentation.
Source Brokerage orders all medical records, and follows the application through underwriting.
Either you or Source Brokerage will deliver the e-sign policy.
You earn the commision.
It's that simple.
E-apps allow you to focus your time on what you do best—helping your clients protect their assets and achieve their financial goals.
We are always available to answer your questions, provide quotes and talk through your cases during normal business hours. We promise quick turnarounds, within 24-hours, and acknowledge all requests with a message that we are working on them.
Looking for DI outstanding customer service to boost your DI sales?
Source Brokerage disability income specialists can answer your questions, explain the products and walk you through the sales process. Contact Steve Crowe at ext. 222, or Brian Hettmansperger at ext. 230, or request a quote.