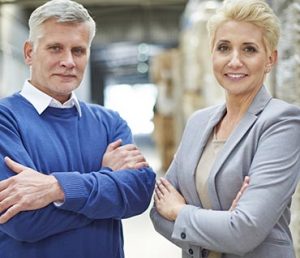 According to the 2021 Principal Business Owner Survey, business protection is the No. 1 priority of business owners. Key Person Replacement (KPR) insurance from Principal is a simple and effective way for businesses to help protect against the loss of a key employee or business owner due to disability. If the unexpected does happen, the business receives funds—generally income tax free—to recruit, train, recover from lost income, or overcome whatever financial challenges are left behind.
When a key employee is disabled it can have a big impact on the small business owner's bottom line. If a key employee suffers a disabling illness or injury, the business can use the benefits as needed to fill the keyperson gap. In many cases, these benefits are used to pay for the cost of recruiting and hiring a temporary or permanent replacement.
This insurance can be purchased for one or more people in a business.
The policy will pay according to its terms until the disabled person can return to work or is permanently replaced.
Key person insurance is a short-term coverage and most policies offer a benefit period of 12 to 24 months.
Key person disability insurance is coverage for the business. If a vital employee becomes disabled and is covered by a key person disability insurance policy, the business will receive disability income checks. The disability checks can then be used to cover the financial loss of the missing employee or it can pay for a temporary worker while the insured person recovers from the disability.
Here's how it works:
The business uses Principal's key person calculator to determine the Key Person Replacement Benefit.
The business owner owns the policy and pays the premium.
If the employee becomes totally disabled, the business gets a lump sum benefit, tax free.
The business can use the lump sum benefit for expenses such as severance pay for the key employee, covering lost income for loss of sales that would have been generated, executive recruiting services, costs for onboarding new employee or relocation, new hire signing bonus or first year guarantee.
Guaranteed Standard Issue Can Make Underwriting Easy, too
Business owners with five or more key persons, earning $100,000 or more, such as key sales persons or top executives, may qualify for guaranteed standard issue. No medical or financial underwriting, just a few qualifying questions.
Questions?
Source Brokerage disability income specialists can answer your questions, explain key person replacement and walk you through the sales process. Contact Steve Crowe at ext. 222,  or request a quote.