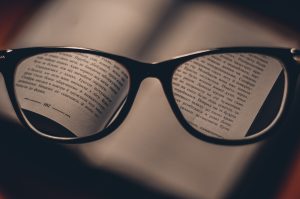 Understanding the terms in a disability income (DI) policy is imperative to the DI sales process, yet, it can feel like you are learning a new language. A clear understanding of these terms insures you do not misinterpret or overlook important aspects of DI coverage for your clients.
Below we explain some frequently used DI terms to clear up any confusion:
Base benefit—the amount of disability benefit available based on income. The typical amount is 60% of income up to the maximum amount allowed by the carrier.
Benefit period—the period of time you are eligible to collect a benefits while on a disability claim. The most common benefit period is 66/67, but shorter benefit periods are also available.
Elimination period–the period of time between the onset of the disabling injury or sickness and the time the insured is eligible for benefits. The most common elimination period is 90 days, but shorter and longer periods are available.
Catastrophic rider—an additional benefit paid on top of the base benefit if the insured is too sick or injured to perform two or more activities of daily living.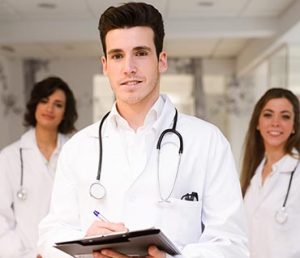 Own occupation
Due to sickness or injury you are unable to perform the material and substantial duties of your occupation. Benefits will be paid to claimant even if he/she returns back to work in another occupation.This is the strongest definition of disability available. It is the definition many physicians and attorneys seek because it protects them in their specialties, yet would allow them to work in the field in another capacity or specialty. For more information on medical specialty definitions of disability, read how do you know if a disability policy has true medical specialty definition of disability.
Modified own occupation
Due to sickness or injury you are unable to perform the material and substantial duties of your occupation, and you are not gainfully employed in any other occupation. This is a quality definition for those not employed in highly specialized fields. It will protect the claimant in his/her occupation, but not if working in another occupation. Learn more about specialty own occupation definitions in
Transitional own occupation
Own occupation definition that includes a benefit reduction provision in the event claimant is working in another occupation. Disability benefit will be determined based on the ratio of claimant's monthly earnings prior to claim to the claimant's earnings at a different occupation and claimant's monthly disability payments.
Any reasonable occupation
Due to sickness and injury you are unable to perform the material and substantial duties of your occupation and any reasonable occupation based on your training, experience and education.
Non-cancelable–This is the strongest disability income contract available. The language and terms of the contract and the premium is guaranteed as long as the disability income policy is in force. Depending on the carrier, the base plan may be guaranteed renewable and non-cancelable. Some carriers make the non-cancelable contract a rider, and it is not part of the base disability income plan.Professionals, such as physicians, attorneys, executives, etc… generally prefer this contract, especially in conjunction with the "true" own occupation definition of disability.
Guaranteed Renewable—This disability income contract guarantees the language and the terms of the contract for the life of the policy. The premium could increase. However, the carrier must petition the state commissioner of insurance and make a case that it is losing money for the entire occupation class in that state in order to increase premiums on existing plans.
Residual disability—Residual disability means you are not totally disabled but because of your injury or sickness, but

Your monthly earning are reduced by 20% or more
You are under the care of a physician
You may do some but not all of your material and substantial duties of your regular occupation or you can do all the material and substantial duties of your regular occupation, but not for as long or as productively.

The residual rider is relatively inexpensive, and it offers comprehensive disability coverage for your clients.

Cost of Living Adjustment-–COLA is a rider that increase your monthly benefit every year while you are on claim based on the percentage option chosen at the time the policy was written.
Automatic increase option-–AIO increases the base monthly benefit approximately 4% every year for five years, renewable with underwriting every five years, while the insured owns the policy.
Benefit increase option—The BIO offers insured the opportunity to increase increase the monthly base benefit with financial underwriting only every three years. As the insured's income increases, he or she can increase his or her monthly disability benefit with no medical underwriting.
If you've gotten this far, you've learned a lot of important disability insurance policy terms. There's still more to learn, though.
Make sure you know everything you need to become a trusted resource for your clients, making sure they choose the best disability contract for their situation. Review terms and definitions .
For more information or questions, contact Steve Crowe at ext. 222, Alyssa Sollenberger at ext. 235, Destinee Myers at ext. 234,  Brian Hettmansperger at ext. 230, Chris Bussey at ext. 220, or request a quote.