May is the month to prime your engines for DI sales. Ladies and gentleman start your engines!
In the insurance market, you face stiff competition every day from agencies selling essentially the same products you're offering. That means you need every advantage you can get to stay competitive. And you know that leads are your lifeline to that market.
If you want to increase your DI sales, you'll need to follow up quickly with leads.
Today's Consumers Expect Fast Responses
It's fair to say that modern consumers can be impatient. When consumers want something, they want it NOW.
Here's some ways to boost your speed!
Reply quickly to inquiries and questions
Beat Your Competition with a New Strategy
How many of your competitors strategize with small business owner clients and suggest new ways they can build and protect their businesses with DI business products?
Business owners faced historic challenges during the pandemic, but now they're gaining confidence. A recent survey of business owners conducted by Principal disclosed a record 36% classify their business as growing, and many are focused on business protection, adding employees, and offering more benefits:
Business protection remains No. 1. It's been their top priority since 2010, yet fewer than half of owners (47%) have enacted a plan. Share planning ideas for protecting their business.
They're adding employees. A significant increase in owners report their confidence to grow their business by adding employees (60%). Share strategies for recruiting top talent in a tough market.
Key employee benefits help them reward and retire. The number of businesses with four or more key employees has grown to 40%, compared to 35% in 2021. More than half (55%) would like to reward key employees with additional benefits. Share ways to retain key employees, including retirement solutions.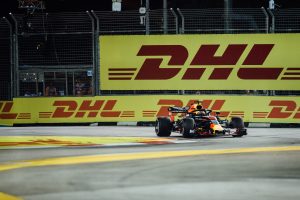 Winners Earn a Great Payout
Great compensation for you: $30,000 DI premium per year = $125,000 in first year commissions and renewals in five years.
Rookies Win Too!
Ten drivers have won the Indianapolis 500 as rookies. You can win too!
Source Brokerage's disability income specialists can support you every step of the way in the pit and on the race track. Our services can help you improve your close ratio–and there is no cost to you.
When every second counts, your response time can mean the difference between a sale and a lost opportunity. Request a quote here.
Ready to line up to the DI start line?
Contact Steve Crowe at ext. 222 for insider's tips and strategies to win the race.