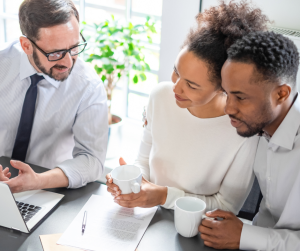 May is Disability Awareness Month. Are your clients aware of the risks of a long-term disability? Probably not. In fact, most don't think it will happen to them. Yet the chances are higher than they may think:
Just over 1 in 4 of today's 20 year-olds will become disabled before they retire.
Accidents are NOT usually the culprit. Back injuries, cancer, heart disease and other illnesses cause the majority of long-term absences.
Are they prepared? If they are like most Americans, they don't have disability insurance. Or enough emergency savings to last 34.6 months. Yes, that's the duration of the average long-term disability claim.
Who are the best prospects?
The odds of selling a product to a new customer are 15 percent, while the odds of selling to an existing customer are 50 percent. Identify good prospects from your current client list.
Who are your best clients to open a DI conversation with?
There are several factors to consider as a broker when it comes to pitching disability insurance to a client. You want to consider their age, their economic standing, and their career. Disability insurance helps to protect an individual from significant financial instability if they were to become too sick or injured to work for an extended period of time.
Here's three top prospect groups to consider:
Business Owners
Young Professionals
Executive groups
How to get started
Unlike life insurance, most people have never been approached about disability insurance and don't know they need it. Whether you are talking to individuals, business owners or employers it's important to establish the need for coverage.
Use visuals to describe the need. Check out the visuals in our disability income presentation.
Focus on the need in your conversation. This video is great way to highlight the need for paycheck protection with your clients.  Share a few statistics with your clients that dispel the myths about the frequency and cause of disabilities during the working years.
Use E-apps
E-apps make it easy to complete disability applications for you and your client.
Quick fill and sign features and built-in checks for required fields help you and your clients complete applications accurately and quickly. It also makes sure your applications are complete and in good order before they are submitted, speeding up the underwriting process.
Consult with an Expert. You don't need to be the expert when you work with Source Brokerage disability income specialists. We'll help you design the plan and understand the contract.  And most importantly, we'll see  the application  through the underwriting process, making sure your clients' income is protected and your DI  sales result in commissions.
Ready to start the disability income conversation with your clients?
Learn more about teaming up with our disability income specialists to increase your disability income sales to your clients,  contact Steve Crowe at ext. 222 or request a quote.