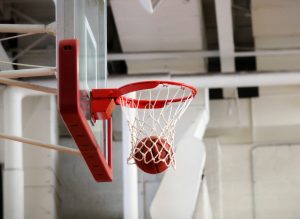 Don't let the March Madness 2023 upsets keep you out of the winner's bracket. You are always in the winner's bracket when you sell disability income to your clients. Having the right coach and surrounding yourself with a good team can make your game better too. Working with DI specialists at Source Brokerage and their dedicated team of case administrators will not only help your game, but it will help your clients get the best disability income protection for their financial and professional situation.
Here's some strategies to keep you in the winners bracket:
The only way to win with your clients is to make picks other brokers are less likely to make, like individual disability income. Now that doesn't mean you abandon all your other product lines; however, tweaking your book of business to include disablity income can put you in the winners bracket.
To win your bracket, you need to think out of the box a bit. Don't overvalue some asset protection products to the exclusion of others. Just because the majority of clients navigate towards auto, homeowners, and life insurance to protect their assets and lifestyles, does not mean they do not also need paycheck protection. It's important to help your clients see the larger picture. All those coverages are important, but remember, so is income protection.
Introduce disability income to your life and financial planning clients, and find yourself collecting valuable points when others have hit dead ends.
More often than not, it's the conventional bracket that takes the top prize. Add a splash of nuance by adding disability income to your lineup, and you'll be a winner with your clients.
Not everyone can afford a policy with all the bells and whistles. No need to be upset. Like the March Madness teams, like Davidson, that were upset winners, we can show you how to design a plan that covers the major expenses, and your client wins with paycheck protection.
Is this your first dance with disability income? Here's some information to help you get started:
Selling disability can be difficult without a game winning strategy. Millennials are top prospects in the insurance and financial planning industry. Follow these tips to market DI to millennials and watch your disability income sales increase.
Sixty-four teams start in the first round of March Madness. They are all winners by virtue of being selected to play in the tournament. Your clients can be winners too with paycheck protection. Make sure their financial futures are secure with  paycheck protection. Like the game of basketball, things can change quickly. Talk to them about paycheck protection.
Source Brokerage, Inc can coach you every step of the way from the sidelines or we can get in the game to help you score. And you and your clients are the winners.
Learn more about marketing and selling DI, contact Steve Crowe at ext. 222,  or request a quote.