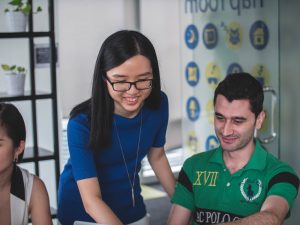 It's easier than ever to provide paycheck protection for your clients. It only takes eight steps to completely underwrite a disability policy.
Here's the process:
Fact Gathering
Establish expectations for your client. This is a "tough but fair" process in which you establish expectations for your client.
Client Name
Date of Birth
Tobacco use
Gender
Occupation/Duties
Net Income
State of Residence
Medical History
Medications
Carrier Appointment
Email or call us for appointment paperwork.  Most carriers require the appointment paperwork with your first piece of business.  Please check with our processing teams on which states require pre-appointment.
Present Illustrations
If you require assistant in presenting the illustrations, please let your Sales Rep know.  Depending on the location, they may be able to assistant in the presentation or be available by phone for questions that come up.
Take Application
At this point in the process you will help your client complete the disability insurance application, either on paper or on-line. Most carriers now have a teleapp in which they ask most of the health and financial questions for you – you just have to collect their basic contact information and fill out the portion regarding the details of the policy for which they are applying. You may also have to gather income and other financial documentation as needed by the underwriter. Ask us about simplified underwriting. We can answer any questions you might have regarding this process or about the application and we schedule the teleapp and paramed for you if needed and if you want us to.
Underwriting
This stage takes place at the home office of the carrier to which your client has applied. On average it will take from two to eight weeks depending on your client's medical history and case details—attending physician statements (APS) are the items most likely to slow this process down. Our case managers and underwriting director will troubleshoot underwriting issues and send weekly status updates regarding your clients' applications.
Policy Delivery
Now it's time to have your policy delivery requirements completed and collect the premium required to put the policy in-force. Most carriers have easy electronic policy delivery.
Commission Check Issued
You will receive a commission check direct from the carrier, depending on how you were set up during the appointment process.
Want to learn more about selling DI? Contact Steve Crowe at ext. 222, Alyssa Sollenberger at ext. 235, Destinee Myers at ext. 234,  Brian Hettmansperger at ext. 230, Chris Bussey at ext. 220, or request a quote.